See Video of all the Saints!
Please clink on the links below to enjoy YouTube video links of Lasquite's Saint Bernards enjoying themselves out and about at home on the Island.You can e-mail me at smithtikki@hotmail.com with your comments.
May 2012 out for a walk http://www.youtube.com/watch?v=-i4ghI1m9J8&feature=youtube_gdata
Jan 2012 Lasquite's Saints enjoying the first snow of the year!
Please click on the link to veiw the video http://www.youtube.com/watch?v=ITGyZ2SY9g4&feature=youtu.be
Here are three YouTube links below of the Saints taken Nov 2011.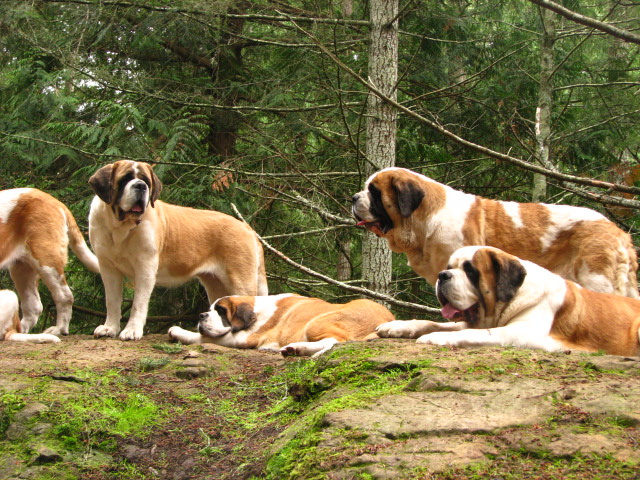 1st Link http://www.youtube.com/watch?v=BPV2LHdtTzY
2nd Link http://www.youtube.com/watch?v=PgIz1Add98s&feature=related
3rd Link http://www.youtube.com/watch?v=tovERpcrZ5E&feature=related